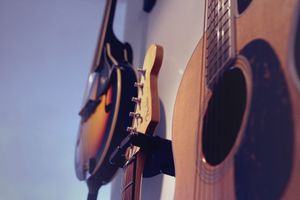 Woeful House
Woeful House is the personal recording studio of touring artist and songwriter Matt Minigell. Located just 20 miles from Boston, Woeful House recently opened its doors to the public, offering artists an exciting place to create great music, with the flexibility, competitive rates, and cozy atmosphere of a boutique studio.
Matt has over 14 years of experience in the music industry as a songwriter, performer, session musician and producer, and is flexible when it comes to the role he plays - whether you're looking to cut a new album, mix some tracks, or workshop new material, together we'll make sure that the record you make is the record you want to hear. 
Contact Matt for a quote and start your project today!